Authorities said a local child sex suspect should have been taken off the streets years ago. This is the second time 37-year-old Michael Karrer, of Allison Park, has been arrested in connection with child pornography.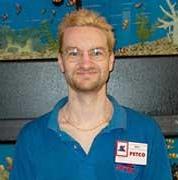 The first time, police said he told them that he met his victims on an educational Web site where children around the world log on to chat with other children. On Tuesday night, he was arrested again, and once again, according to police, he confessed his attraction to children.
According to the criminal complaint, Karrer is accused of sexually assaulting a 4-year-old girl and taking pictures of the alleged indecent assault on Christmas Day.
Full story