Full story and MySpace profile
:
A 26-year-old Easton man faces charges after he molested a 2-year-old girl, police said.
Leonard John Mott Jr., of the 600 block of Canal Street, is accused of committing the abuse between September and October 2006, police said.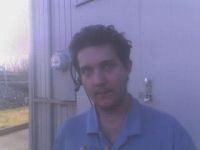 Mott was arraigned in front of District Judge Gay Elwell on rape, statutory sexual assault, involuntary deviate sexual intercourse, sexual assault, aggravated indecent assault and indecent assault charges.