Full story
:
A 25-year-old man charged with kidnapping a woman and putting her in the trunk of a car was indicted by a grand jury Thursday.
Matthew P. Plas was indicted on charges of kidnapping, aggravated robbery, attempted murder, felonious assault, attempted rape, tampering with evidence, having weapons while under disability, gross sexual imposition and carrying concealed weapon.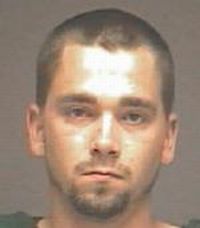 Video: Arraignment Hearing
Police say Plas shot 43-year-old Shawn Stevens, of Calisle Township, in the upper back and stuffed her into the trunk of a car. Police say he then dumped her body behind an abandoned garage.

She was taken to MetroHealth Medical Center where she is currently recovering. The bullet severed her spinal cord, paralyzing Stevens from the waist down.