Full story and MySpace profile
:
A former York woman is accused of having a sexual relationship with a 12-year-old boy whose mother made her pay for the liaisons, police said.
According to court documents, Ashley L. Banks, 24, had sexual intercourse with the boy over a four-month period in 2005. Columbia Police charged Banks with rape and related offenses.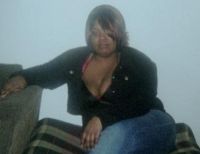 "In an interview, she admitted to having sex with him," Columbia Police Detective Dan Bell said Thursday.