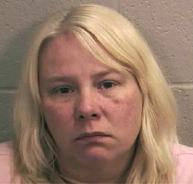 41-year-old Teresa Cantrall admits to having a sexual relationship with a 13-year-old Appleton boy.

The criminal complaint says Cantrall knew it was wrong, but she loved the boy. The two would keep in touch through the networking wesite MySpace.

She was arrested earlier this month when the boy was pulled over for speeding while driving on the highway. At the time, Cantrall told police she was the boy's mother and she was teaching him how to drive.
She has since pleaded not guilty.