By all accounts 17-year-old Jeffrey Perrette might be a dumbass and here's why
:
On Wendesday, June 11 Jeffrey Allan Perrette allegedly used his car to strike a man's vehicle, then while still driving hit the man again breaking his leg and sending him to the hospital.
The victim, 31-year-old Jason Heath Wigley told investigators that while they do not know each other, earlier they had exchanged some words when he tried to ask the teen why he kept driving through the neighborhood.
According to Wigley, the driver had been continuously cruising around the area while yelling obscenities and had almost run over some local kids.
Sheriff's Capt. Ron Pullen said Wigley was standing near his Mercedes when it was struck. As he was picking up the busted pieces off the road the car then suddenly turned around again and proceeded to hit him.
Fearing for his life and with a broken leg, Wigley said he pulled himself into a wooded area.
At this point, Perrett already has earned the title of "dumbass", but his behavior gets even moronic when he used his MySpace account to brag about the hit-and-run as his headline for the site reads:
"I hit ya wit tha chrome piece leave ya body 6 feet"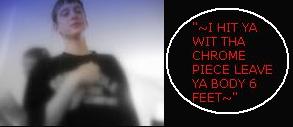 Naturally, after finding the comments on his MySpace page as well as other identifying details police arrested and charged him with aggravated assault.

When they learned of Jeffrey's MySpace profile, the victim and his family were not only horrified at what had occurred on Riverline Road but the fact that he had the gull to brag about his crime.

"I looked at his MySpace and couldn't believe what I saw," Wigley said. His mother, Sheriann Kemp, described it as "like something out of a horror movie. He thought he killed my son and had the nerve to brag about it..."

The good news is Jason is home safe, while the teen that could have killed him remains in jail on nearly $100,000 bond.

Did I mention already that Jason Wigley drove a Mercedes, while Jeffrey Perrette drove this: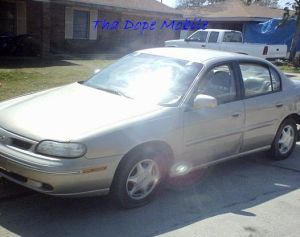 He affectingly calls it the "Dope Mobile"; of course his original meaning I'm sure has since been lost after the horrifying incident.