Suspect was planning on family vacation getaway, until...
:
In less than four hours after he was to go on vacation with his family, 34-year-old David Wayne Fuson now is spending his summer vacation in jail.
Fuson, a married man and father of three young girls left work early to meet up with someone he thought was 14-year-old girl.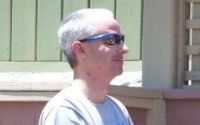 Fortunately, the 14-year-old turned out to be an undercover officer, and the Oklahoma man was subsequently arrested.

He was released on a $7,500 bond.