Minor turns out to be a detective in sting operation
:
A Former police officer out of Florida has been arrested after investigators allege that he solicited a 15-year-old girl online on MySpace who turned out to be a detective.
25-year-old Jerad Moxley, was arrested without incident at his Eagle Lake residence this past Wednesday.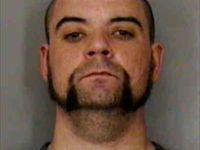 This isn't the first time the former cop has been arrested. In March 2007 he was charged for filing a bogus police report.

In It, Moxley told authorities he fought off an attacker who stabbed him, but amazingly fessed up to the claim and stated he actually stabbed himself, fired his gun and then hit himself in the head.