Suspect drove over 280 miles to hook up with 15-year-old
:
Martin D. Skufca, a 23-year-old North Platte Nebraska man has been arrested after he allegedly drove over 280 miles to have sex with someone he met online.
Instead, Skufca met up with police instead, and has since been arrested and charged with child enticement with a computer.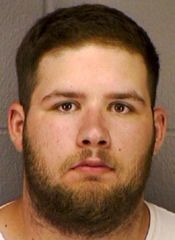 According to police, the 23-year-old used several screen names, and agreed to meet the 15-year-old for sex at an undisclosed location on Saturday.
Note please, that his above profile does list him as residing in the state of Alabama, however Skufca actually resides in Nebraska.
He has since pleaded not guilty
.