Girl turned out to be undercover officer
:
Police in Texas have arrested and charged a Bartlett man with online solicitation of a minor after they say he attempted to meet a 14-year-old girl on MySpace.
22-year-old Cruz Capetillo, Jr was busted after communicating with an undercover officer for a month that was posing as the underage girl.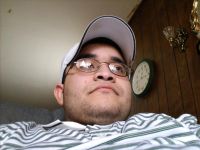 Police say Capetillo set up a meeting with the minor at a local park where he was arrested on site.

Bail has been set at $20,000.