After attack, woman runs to neighbor's house
:
Now that the MySpace search woes continue, maybe now is the time to tell you about 23-year-old Curtis Mercer who has been charged with 12 counts of rape, burglary and kidnapping of a Delaware woman.
According to police the 46-year-old Newark victim reported that a man illegally entered her home on April 23rd and proceeded to physically and sexually assault her.
After the attack, she ran to a neighbor's home and called 911 where police established a perimeter and searched the area for the suspected rapist.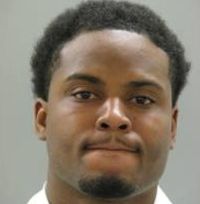 After two days of conducting interviews and following up on leads, investigators identified Mercer as the suspect.

Note please, his MySpace list him as residing in Maryland but it is infact the same person who has been charged with the crimes.