Suspect busted by PJ takedown
:
Police and Perverted Justice have once again teamed up to take down adults who solicit minors on the internet.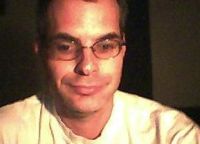 This time the sting occured in Maine, and it was Shawn Kargakos, 37 who was arrested.

Police said that the Waterville man, arrived at a home where he believed he was going to meet a 14-year-old girl for sex.