Educational assistant charged with rape
:
Roxana G. Mata is yet the latest in a string of school workers arrested for sex crimes involving minors.
Roxana is an educational assistant at Armand Larive Middle School in Hermiston, Oregon and has arrested and charged with two counts of second-degree sexual abuse and two counts of third-degree rape.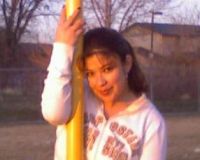 She has been placed on administrative leave pending the outcome, according to this release the school sent out.