Previously arrested in 2000 for soliciting a minor
:
A sex offender who wasn't properly registered in the state of Colorado has been arrested for pursuing a 12-year old girl through her MySpace profile.
30-year old Andrew Coslett of Longmont who was previously arrested in 2000 during a police sting operation, has once again been jailed for doing something very similar.
The girl had shown messages to her Mom that Coslett was sending her. The mother then took the proper action that most parents should do, and went digging into her daughter's MySpace profile looking for answers.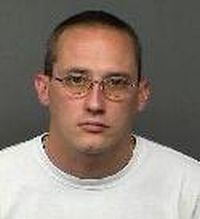 Sure enough, this led her to the discovery that the 30-year old man sending her the messages was also a sex offender.

"I was pretty blown away, my head started spinning, my gut, just everything it was horrible, that's a parent's worse nightmare," said the mom about the ordeal.

Well she certainly did the smart thing though, I wish more parents were like the 12 year-olds mother, things could have gotten extremely bad had she taken a more passive approach.

The link to Mr. Coslett's sex offender file can be found here.