brad_mercier2000 stunned as girl turns out to be detective
:
After a two month long undercover investigation conducted by Louisiana authorities a 34-year-old man has been taken off the streets for soliciting sex from someone whom he thought was a minor online.
William B. Mercier, of Bogue Chtioo was arrested Thursday and charged with one count of computer-aided solicitation and one count of pornography involving juveniles.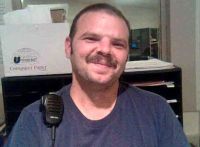 According to investigators, Mercier used the screen name "brad_mercier2000" to chat with the supposed minor and eventually shifted to telephone where he proceeded to masturbate during the conversation.

Of course, there was no minor and William Mercier was later arrested.