Suspect held at 1 millon dollar bail
:
Police have charged 20 year-old Brian Donnell Bridges with attempted murder, burglary, and rape in a chilling home invasion that happened in Hibbing, Minnesota.
The criminal complaint alleges that the victim woke up and that Bridges threatened to kill her, and proceeded to choke her until she passed out.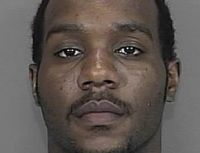 While the victim lay unconscious it was then when Bridges raped her twice.

Bail has been set at 1 million.