Accused of forcing female to have sex
:
Anthony J. Mussi, a 16 year old teenager was arrested after police allege he forced a 14 year old girl to have sex with him.
The investigation also involves the police department's computer crimes unit, but investigators won't say how a computer is involved in the crime.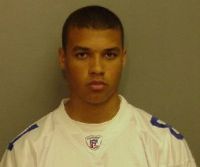 He has been charged with one count of first degree rape as well as one count of endangering the welfare of a child.