Incidents started when girl was 5 or 6
:
19-year-old Micah S. Barger was arrested and charged with aggravated sexual battery after an 8 year old girl told her family that Barger engaged in sexual contact with her for several years now.
The girl's family then told police who interviewed the alleged victim.
The girl stated that the incidents started when she was around the age of 5 or 6, and Barger was living in the same house at the time.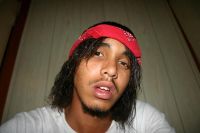 According to detective Rocky Potter, she underwent a forensic interview and medical examination that supported the story.

In April, police interviewed Barger who made statements consistent with evidence collected by investigators.

He has now been released on a $10,000 bond.
Besides the above profile, Micah Barger has another one located here.