Police find images of man's own daughter
:
A 911 administrator in West Virgina has been arrested after police recovered images of child pornography at his home.
James Curtis Sorgman, 49, of South Charleston, was jailed after police served a search warrant at his residence where they found images of young girls and even some of his own daughter.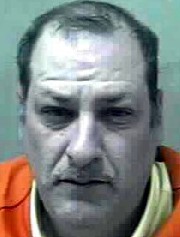 According to a police, Sorgman admitted that he had downloaded child pornography and took the pictures of his daughter when she was between 12 and 14.

He was relived of duty following his arrest on Monday. Previously, he had working at the 911 call center for 16 years.