"Toddler Todd" is a no good son of a bitch
:
In October of 2007 I told you about Jesse Ward
here
and
here
.
To refresh your memory he was quite the avid kiddy porn collector. In fact over time he had amassed over 968 images and 21 videos, some which were only but babies that were being raped by grown men.
Some of the children could even be seen crying in pain, as they were being held down and raped repeatedly, court records state.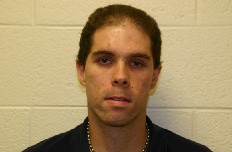 Ward said in court that he only pretended to be someone known as "toddlertodd" to gather the child porn so he could actually catch the real bad guys.
Uh, huh? Sure, I don't buy it and apparently neither did the judge in the case, Lisa Wood, because Jesse Scott Ward is now going to prison for at least 20 years.