Suspect previously arrested 11 times before
:
Ohio police in connection with the murder of a 2-month-old boy have arrested his father this past Wednesday.
28-year-old John V. Ross II, of Akron, was arrested following an autopsy, in which investigators found significant reason to charge him with the murder.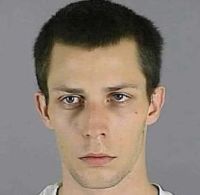 Ross called 911 from a pay phone after his cell phone had broken two days earlier. The 911-call taker asked Ross where the baby was, and he replied that he was breathing heavily on his stomach alone in a room downstairs.

''He's at the house, but he's not breathing. I had to run to a pay phone,'' Ross told the dispatcher.

Police said Ross has had a lengthy criminal history and has been arrested 11 times prior to the deadly incident.