Oregon and Florida share alleged net predator
:
Police have arrested a Forest Grove, Oregon man after they say he knowingly solicited a 13-year-old girl online.
Michael P. Caldwell, 21, was arrested after investigators served a search warrant at his home where they seized two computers and other evidence.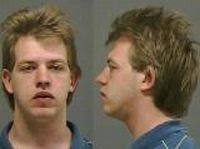 He is also wanted in the state of Florida for a series of Internet sex crimes.
UPDATE: Michael Caldwell sentenced to 6 months in jail.