Parent's refused to believe daughter's story
:
Police in Indiana have arrested a Valparaiso man on charges of molesting two daughters of a family that he had previously been staying with.
Anthony M. Welkie, 42, was arrested after allegations began to surface when one of the girls told their grandmother that he was touching her inappropriately.
According to court records, she had earlier tried to tell her own parents but unbelievably they doubted their daughters story as she had just recently learned about the subject in school.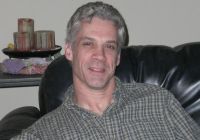 However, when questioned by authorities the younger of the two daughter's told investigators that the suspect too had molested her at least 20 times.

Anthony Welkie has denied the accusations and is currently being held on $25,000 bail.