Man bummed as girl turns out to be undercover officer
:
Police in the state of Louisiana have arrested a Lake Charles man for allegedly soliciting sex from a minor online.
Eric Kennedy, 31, purportedly went into an Internet chat room as
darkstarx42x
and began to solicit sex from someone whom he believed to be a minor but was actually an undercover officer posing as a juvenile female.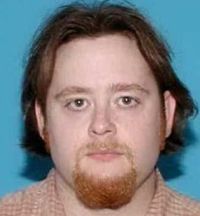 Kennedy is also believed to have sent pictures of his genitals.

The undercover operation began on March 31st and eventually ended when he was arrested this past Tuesday.

If convicted he could face up to 25 years in prison.