Two hour chat gets suspect jail time
:
After just two hours of chatting on the internet with a 13-year-old girl, Jordan Robert Hicks drove from his home in Townsville, South Carolina, to Walhalla to meet up with a child, presumeably for sex.
Thankfully, like so many of these types of cases the girl turned out to be an undercover officer posing as a minor.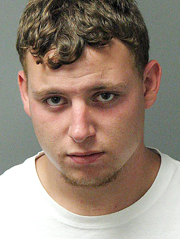 Sgt. Casey Bowling, who posed as the girl to catch Hicks, stated it was his fastest arrest ever for a case like this.

Hicks has been charged with criminal solicitation of a minor and attempted criminal sexual conduct with a minor.