A Michigan man has been arrested in an Internet sex sting after police posed as minors looking for Internet predators.
Kirk Allen Nagy, of Romulus, was arrested after allegedly soliciting someone whom he believed to minor. Police say, the suspect used a webcam to show his private part to a child online.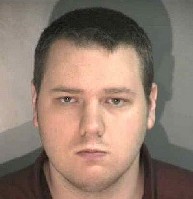 Besides the above profile, Kirk Nagy also maintained another Mypace profile found here.
Crossposted on main site