Girl who dissapeared June 30th, found safe
:
Police in New York have arrested a 23-year-old Binghamton man after they say he met a 14-year-old Wisconsin girl over the summer on MySpace and then disappeared with her over this past week.
Kyle Dewolf is believed to have run off with Rachel Green after waiting for her bus to take her to summer school, instead though she got into DeWolf's car and they drove off together.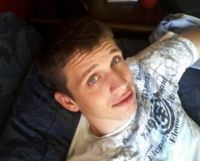 Meanwhile, DeWolf has been charged with transferring obscene material to a minor and crossing state lines in an effort to have sex with a minor.
He was recently discharged from the Army.