Donald Zeller admits it all, say police
:
A Washington man who sold his MP3 player on Cragislist has been arrested after it contained child pornography.
Donald Joe Zeller, of Longview, was arrested on Wednesday after the buyer of the MP3 player called police.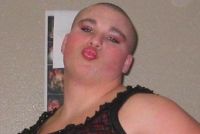 Police say that Zeller admitted sexually assaulting a 14-year-old foster child who was living in the family home at the time. He also had sexual contact with his dog.

Donald Zeller is currently behind held on child rape charges, indecent exposure and possession of child pornography.