Police took over profile of girl, 13
:
A Pennsburg Pennsylvania man was jailed over the weekend after he met up with someone whom he believed to be a 13-year-old girl through MySpace.
Michael Williams, 19, was charged with criminal sexual contact after allegedly meeting up with the undercover officer who was posing as the girl.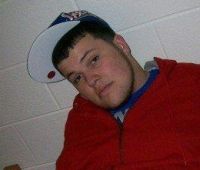 Police were originally tipped off after a mother contacted them about her daughter meeting up with Williams earlier this month.

Detectives then posed as that same girl and began to contact Williams through his MySpace profile where he was ultimately arrested.

He has since posted bail.