Long list of client's include Maxim and Elle
:
A professional photographer, who has worked with such publications as Elle and Maxim has been arrested and charged with rape of a 15-year-old girl.
Jason Ellis, 33, of Orange County California is thought to have assaulted the girl when she was 14.
Allegeldy, he met the girl through his fiancée, Michelle Hecker, who has also been charged in the case.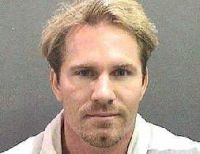 Officials close to the investigation suggest that the girl was lured into promises of a career in modeling, but instead became involved in a sexual relationship with the suspect.
The association with the girl was recently broken off after Jason and Michelle both learned that the parent's of the girl hired a private investigator after being suspicious of the two.