More victims expected
:
Police in Tennessee have arrested an Elizabethton man on 30 counts of child rape.
Scott Lee Honeycutt, 26, was interviewed by police and later confessed to raping a 5-year-old girl and admitted that he had molested other children as well.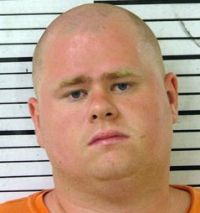 Police were informed of the situation when the little girl told her mother about what had happened.
Upon learning, the mother grabbed a gun and planned to shoot him, but her husband took the gun away from her and called police.

Investigators say Honeycutt looked for children within his own family.