Suspect picked up girl and off they drove
:
A 26-year old Iowa man has been arrested and charged with harboring a runaway and could face more trouble as police continue their investigation.
The suspect, Matthew Gardner, is accused of picking the 16-year-old girl up at her grandmother's home this past Friday. Police say they found the two the following day 70 miles away.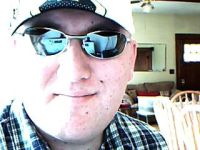 Matthew Gardner has 4 MySpace profiles, all listed here and on one of them he identifies himself as Shalee's man.

Shalee Boysen was the girl who ran away according to the article.