Attack perfect example of net danger, say police
:
Police in the state of North Carolina say two men used MySpace to lure a woman before beating her senselessly and then robbing her, including her car.
According to reports, late last month Sherry Poetat told investigators that she and suspect Derrionne Miller struck up a friendship through MySpace and allegedly agreed to meet up at a local motel in Monroe.
Of course, that's a huge mistake right there. However, things get much worse after the initial meeting as unbeknownst to her, Miller brought a friend, Jamar Houston whom she did not know at the time.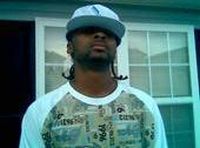 After inviting both into the motel room (mistake #2), she claims that her MySpace friend and his real life friend Jamar, beat her so badly that she received several bruises, a cracked nose and stitches to her head.
Following the attack, Petat informed police that both Miller and Houston told her she could not leave the room and then proceeded to steal her car, purse and debit card.
They eventually caught up with both suspects and charged them with assault, kidnapping, and robbery.
The above profile is of Derrionne Miller.