Suspect allegedly hid camera's in bathroom
:
A disturbing child pornography investigation has led to the arrest of a Columbus Ohio man.
After an eight-month investigation, police say 39-year-old Daniel S. Fowler secretly placed hidden cameras to record various children as young as 12 while they undressed in a bathroom.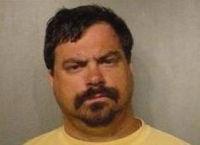 Police close to the case say that hidden cameras were found while searching the home. They have also suggested that Fowler had been sharing child pornography online since last November.

Over 100 Video Tapes were found as well as a few hundred DVD's during the search.