Suspect ex porn-star
:
Police in North Carolina arrested a self-proclaimed porn star after he meeting up with a 12-year-old boy through MySpace.
Dakota Walter Lee Melton, 21, of Cary, has been charged with one count of taking indecent liberties with a child and one count of second-degree kidnapping.
According to police, Melton initially met the boy on MySpace. Thereafter, he picked him up near his home and took him back to his apartment. Later that day, the boy fell asleep on his couch and when he awoke, Melton was "sucking on his neck".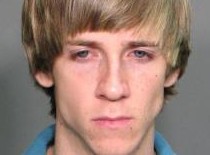 A nurse later examined the child, and found hickeys on his body.

An earlier investigation revealed that both Melton and his roommate performed sex acts via a web cam for their primary source of income.

UPDATE: Melton sentenced to 6 months