Incident allegedly occurred during sleep-over
:
A 20-year-old Bethlehem Pennsylvania man has been charged with sexually assaulting a 5-year-old boy during a sleep-over that took place at home.
According to official court records, Juan Olavarria brought the boy to his home in June for a sleep-over.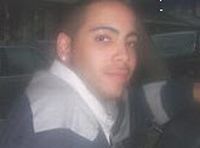 The next day the boy told his mother that Olavarria had forced him to engage in a sexual act with him.

According to Olavarria above MySpace profile, he is currently attending Moravian College & Theological Seminary, a private liberal arts college.