"Girl" turned out to be undercover officer
:
A 24-year-old Kentucky man has been arrested for allegedly trying to meet a 14-year-old girl online for sex.
Nathan Hughes, 24, of Vine Grove, thought he was chatting with a minor on the Internet, but instead was yakking it up with an undercover officer posing as the girl.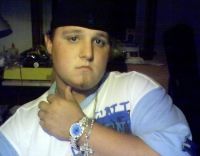 Once Hughes arrived at the planned meet up spot he was arrested.