Tried to meet "girl" at park
:
Say Hi to 34-year-old Scott Fish from Anaheim California, will ya?
Investigators say he solicited sex online from someone whom he believed to be just a 13-year-old girl.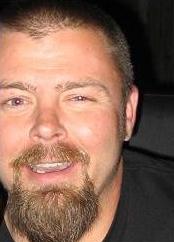 Police were alerted after the always awesome Perverted Justice contacted them about the suspect, who at one point allegedly sent pornographic pictures to the "child".

It is believed that Fish wanted to meet up with her at a local park with the intention of engaging in sex with her.