Suspect thought girl was just 13
:
Police in South Carolina have charged a Clinton man after they say he solicited sex from someone whom he believed to be a 13-year-old girl.
31-year-old Benjamin Rhodes was arrested on Thursday and has been charged with criminal solicitation of a minor.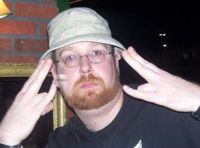 Investigators say Rhodes began chatting with the "girl" as early as April, but what he didn't know was that the girl was actually an undercover officer posing as one.

Rhodes could face up to 10 years in prison if convicted.