Suspect admitted to sex with young girl, say police
:
A Portage Indiana man has been arrested after allegations surfaced that he molested a young girl who is believed to be less than 14.
Police became aware of 28-year-old Benjamin DeBold after they were made aware of rape test results when the mother of the alleged victim took her daughter to a local hospital.
According to the girl, DeBold entered her room while she was sleeping, pulled off the covers on her bed and demanded that he kissed her. After touching her, he allegedly forced himself on her against her will.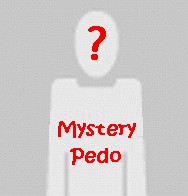 During an interview with police, DeBold did admit to having sex with girl roughly ten times, but also stated that the sex was consensual. The girl had told investigators that the incidents began when she was just 12.

Someone obviously close to DeBold had access to his MySpace account and has obviously changed it to "Charged with molestation".

Previously, he looked like such a swell guy!