Will have to register as sex offender
:
In 2007, I told you about Maine resident Terry Lee
here
and
here
.
If you remember correctly he was the 50-year-old man who was arrested during an undercover sting in which a member of
Perverted Justice
posed as a minor online looking for adults who troll for children.
Now two years older, the West Bath man has been sentenced after pleading guilty to attempted gross sexual assault and solicitation of a child by computer.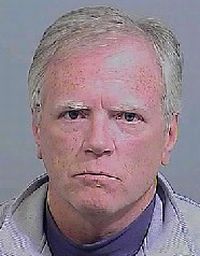 Lee will have to serve five years in prison, with four of those years suspended, followed by probation.

He will also have to register as a sex offender.