A 36-year-old married man with two children was arrested at his home on Thursday after police in the state of Pennsylvania say he solicited sex from a girl whom he believed to be just only 13-years-old.
Investigators say Robert Dunlap, of Houtzdale, also sent videos of himself naked to the girl and wrote that he wanted to have sex with her. I should remind you he thought she was only just 13-years-old.
Dunlap used the screen name
rcdunlap1971
, and according to the AG's child predator unit, asked the child "would you touch it?", referring to the webcam pictures he sent her of his genitals.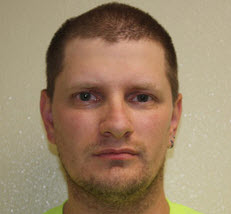 As mentioned earlier, Dunlap was arrested at his home by agents. I just hope they didn't arrest him while his children were at home. That would have been just awful for them, something they would never forget.

According to his above MySpace profile, Dunlap is married with two children.

I can't tell you how much these type of stories bother me. How can a married man with two children do something like this? We can only hope and pray that Dunlap's wife may come to that same conclusion.

Her only choice is to just leave him in her past, if not for herself then certainly for her children.