Suspect held on $200,000 bond
:
A New Albany Indiana man has been arrested after allegedly admitting to molesting a young girl.
Robert D. Kron, 43, is accused of molesting a 6-year-old girl and a 4-year-old boy who had been visiting and staying overnight at his home in New Albany.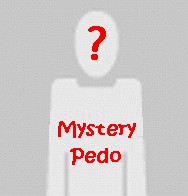 According to police, the girl said Kron forced her to touch him orally, and both children also claim he touched their genitals.

Police confronted Kron, who in turn admitted that he molested the girl on several occasions.
Please note, as soon as a photo is released of the suspect I will replace the above generic picture.