Two different girls came forward
:
A New York man has been arrested on multiple sex crimes allegations involving two young girls.
Steven J. Frierson, 30, of Niles, was originally arrested on July 25th in connection with an incident that allegedly occurred in June.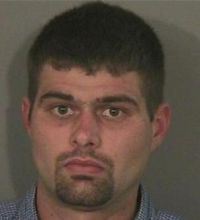 After posting $5,000 cash bail, he was released but was then again arrested on August 8th after a second victim came forward.

The victims are said to be ages 14 and 15.

If you know of any information about this case you are asked to contact detectives at 253-1610.