Previously plead guilty to another charge
:
A former school teacher from South Carolina, already out on probation for making unwanted advances on a minor, is now back in jail.
Joel Bedenbaugh, 46, who had worked in the area as school teacher for years now, has been charged with three counts of first-degree criminal sexual conduct after allegations surfaced of sex abuse involving a girl who is believed to be younger than 11-years-old.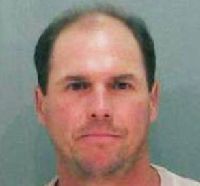 The case against Bendenbaugh unraveled when the mother of the victim notified investigators after she learned about what had happened, said police.

Bendenbaugh, who had been out on probation for admitting to 'french kissing' a 13-year-old girl, now finds himself back where he really belongs...in jail.