Mom claims she didn't even know she was pregnant
:
A woman from the once great state of Washington has been arrested in connection with the death of her newborn baby.
Police say, 29-year-old Jessica Wemhaner, of Lacy, denied any knowledge of bearing a child while she was transported by ambulance after suffering from signs of "delivering a baby".
Obviously, the EMT and probably anyone with any limited medical experience were tipped off by her absurd claims and later notified police.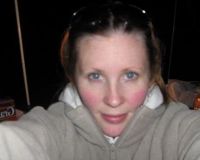 Armed with a search warrant, investigators subsequently searched the home of Wemhaner and located the dead body of the newborn child shortly thereafter.

Jessica's husband, Daniel Wemhaner, denied any knowledge that his wife was pregnant or that she even gave birth to a girl.

He was later arrested on an outstanding warrant.
The child was less than a day old, weighing close to eight pounds and measured 19.5 inches.