Suspect looking for new life, after divorce
:
Police in the state of Kentucky have arrested a 37-year-old woman on rape charges after allegations surfaced that she had sex with a teenaged boy.
Investigators believe that Melanie Blackburn, 37, of Madisonville, engaged in sexual intercourse with a 15-year-old male during a stretch of four months beginning earlier this year.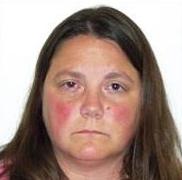 According to her above MySpace profile, Blackburn had recently divorced her husband after nearly 17 years of marriage.

Before being jailed on numerous rapes charges, she had previously been living with her parents.