Suspect worked with campus ministry
:
Earlier this year I told you about the case of 24-year-old Matthew Persichetti of Methuen Massachusetts
here
and
here
.
If you remember correctly he was the man who was arrested on child pornography charges after investigators stumbled upon an individual trafficking illegal images using (once again) the now defunct "Google Hello".
Investigators pinpointed the screen name "Randy7" to Matthew Persichetti's residence where they subsequently confiscated his computer and arrested him.
On it, a forensic analysis revealed images of child pornography as well as disturbing text documents in which Persichetti writes of sexual experiences with an 8-year-old orphan while volunteering at an orphanage in Mexico.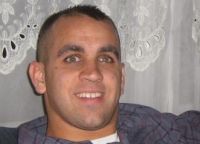 Even more disturbing is Persichetti once had in fact volunteered at a Mexican orphanage sponsored by the Merrimack College's Campus Ministry where he was a student.

Anyway, it was announced yesterday that Perischetti has been found guilty and will now be spending the next 6 years in prison.