Missouri man allegedly contacted detective
:
A Missouri man has been has been indicted by a Florida grand jury on charges of sending child pornography online as well as attempting to arrange a sexual encounter with a 10-year-old girl.
Mark Miller, 36, of O'Fallon, who is a Cub Scout leader and also a president of a Little League baseball organization is alleged to have entered a Yahoo incest-themed chat room sometime back in January.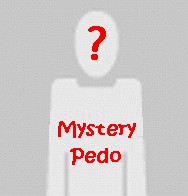 Documents suggest that Miller used the screen named Flash2572, and told an undercover Florida officer who was posing a single mother, that he wanted to not only have sex with her but also her little 10-year-old daughter.

The conversation's between the two lasted four months, in which time Miller also sent the officer naked photos of himself as well as images of child pornography.

If convicted, Miller could spend up to 20 years in prison.