Suspect also charged with child pornography
:
Police in the state of Arkansas have arrested a Rogers man after receiving information that he raped a 9-year-old girl.
The suspect is 38-year-old Shane Allen Grunlien, who is currently being held on charges of rape as well as child pornography.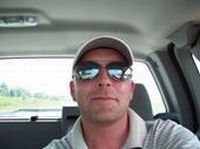 Armed with a warrant, police searched Grunlien's home where they allegedly recovered sexually explicit pictures.

He was arrested the following day and has been jailed in lieu of $100,000 bond.